NO ORDERS WILL BE THROUGH 9/30/2020. WE ARE MAKING IMPROVEMENT TO ENHANCE YOUR SHOPPING EXPERIENCE.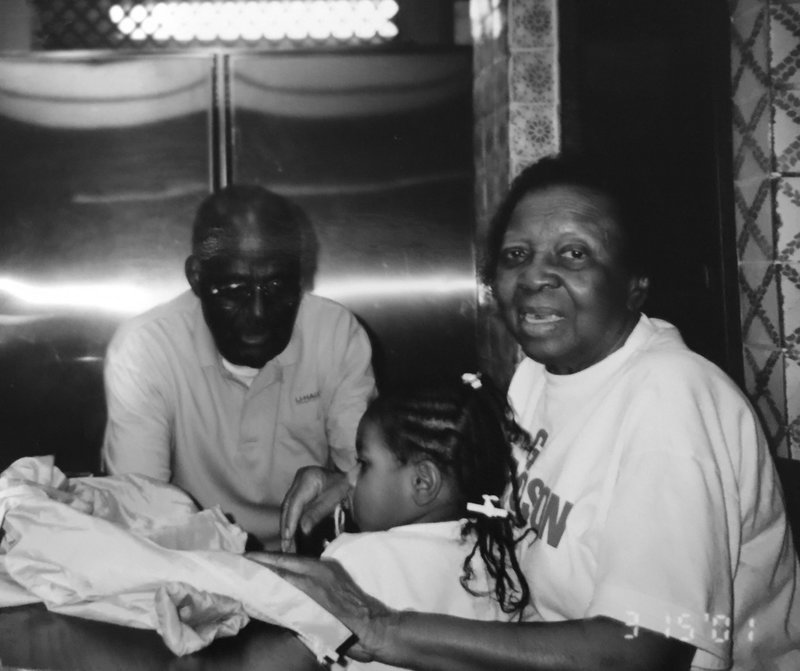 Both my grandmother, Artie R. Jones, and my godfather, Doc "Da Da" Shepherd, were domestics.  They prepared and served thousands of their originally, hand-made dishes at work and at home.  I was blessed to be able to spend my childhood and adolescent years in the kitchen observing them perfect their art of preparing deliciously unforgettable meals.  The kitchen is where I learned many of life's necessary lessons under their supervision.  While my relatives and friends played throughout the neighborhood, both Da Da and my grandmother, affectionately referred to as, "Maw Maw", taught me how to blend spices that really brought out the essence of food.  
I often reminisce about the many fond memories that I have held on to of those special moments with them both in their employer's kitchen, where they labored tirelessly for more than 43 years.  I reflect on how their humility, diligence and commitment as domestics contributed to providing me the awesome opportunity to attend Dartmouth College, become an Engineer and subsequently become a successful practicing attorney.  
One day while preparing a meal for my family, it hit me.  I realized that my heartfelt passion for cooking which was gleamed from both of them should be shared with others.  Thus, Doc & Artie's Teas, Spices, & Foods was born! I cannot think of a better way to pay tribute to their hardwork and passion than to offer you the same opportunity to share your love for cooking with your family and friends.
Happy cooking!